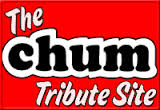 Moose Latreck (Fred Snyder) (1957-1966)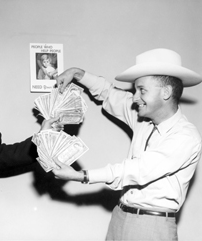 Engineer and artist by day, country music disc jockey by night.
That was the life of the multi-talented Fred Snyder, better known to his listeners as Moose Latreck.
Fred Snyder began working at CHUM in production in 1957, and was Chief Operator when he left nine years later. Snyder, who had studied at the Ontario College of Art, also did much the artwork on the early CHUM Charts. In 1962, he began doing a late-night country music show called "The Moose Parade" as Moose Latreck (a name dreamed up by Promotions Director Allen Farrell).
CHUM's country music roots run deep. In 1955, the station began carrying Josh King's country & western music show "Country Caravan." When CHUM went Top 40 in May 1957, the all-night show was a country music program hosted by Hank Noble, who had a #22 CHUM Chart hit in 1957 called "Here Comes The Night." Both "Country Caravan" and Noble's show were cancelled in January 1958.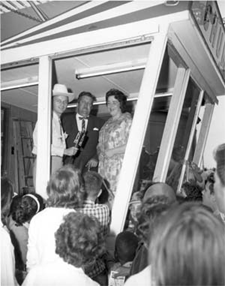 The country music tradition was revived by the Moose Parade, which also had its own chart. The Moose Parade chart first showed up on the CHUM Chart as a top seven ranking November 12, 1962. It was expanded to a Top 10 listing the following week. The Moose Parade, prepared by Farrell and Music Director Bob McAdorey, was shortened to a Top Five list starting May 27, 1963. Its last appearance on the CHUM Chart was June 22, 1964.
Snyder left CHUM in 1966 to go to country-formatted CFGM in Richmond Hill. He moved to CHIN in 1967, beginning a 33-year career as production manager at the multilingual outlet. In 1980, Snyder/Latreck returned to the airwaves on CFGM with Saturday Souvenirs, a two-hour weekly program of country classics. The show lasted about a year.
Snyder, a native of Spiritwood, Saskatchewan, began his radio caeer in the early '50s at the Canadian Armed Forces station in Fort Nelson, B.C. He was at CJAD in Montreal from 1954 to 1956, when he moved to CKCO-TV in Kitchener, Ontario, to handle production.
Fred Snyder died June 22, 2006, exactly 42 years after the final appearance of the Moose Parade on the CHUM Chart.
Dale Patterson, Rock Radio Scrapbook
---
RETURN TO The CHUM Tribute Page