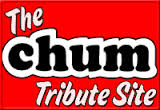 Chuck McCoy (1968-1974)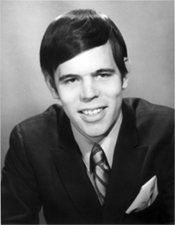 "People say that their radio career began at a 1,000 watt daytimer. Well I'm proud to say that my first job was at a 360,000 watt FM station in Winnipeg." (Chuck McCoy on his radio beginnings)
These days, most people getting into radio want to be on FM. Not Chuck McCoy. His dream job was on AM. CKY-AM to be exact. In the 1960's, the Winnipeg native fell in love with Manitoba's Top 40 legend, "CKY was magical…it got into my blood."
Chuck actually started as a board operator at CKY-FM, but as with the rest of his broadcast career, he made his dream come true and soon became CKY-AM DJ Merv Clark.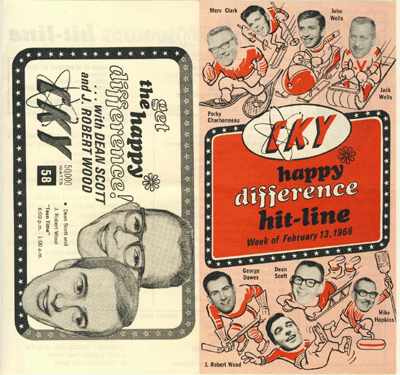 Chuck's talent was quickly in other markets and he was offered the afternoon drive shift at Regina's CJME. "I'd taken the job in Regina, but didn't want to be Merv Clark any more. I knew I wanted to use Chuck as my first name because of CKY DJ Chuck Dann, but I had absolutely no idea what to have as a last name. CJME was pressuring me to come up with something because they wanted to promote me, but I couldn't think of anything. One day I was in the CKY library with George Johns and on a whim, I said 'What's the number one song this week George?' and it happened to be "Hang On Sleepy" by The McCoys…so I became Chuck McCoy."
From Regina, Chuck moved to CJRN Niagara Falls and after that to CHLO St. Thomas. Then Toronto radio came calling.
But it wasn't CHUM. At least, not yet.
Top 40 rocker (and CHUM competitor) CKFH hired 'the Chucker'. He'd made it to Toronto. But 1050 CHUM, not CKFH was where Chuck's ambitions really lay. "My ultimate radio goal was to get to CHUM. I'd heard the station as a teenager on a visit to Toronto and I wanted that more than anything."
Chuck did become a CHUM jock in 1968 and for the next 7 years, his infectious greeting "Hi ya, hi ya, hi ya" was heard nightly on hundreds of thousands of radios tuned to 1050 across Southern Ontario.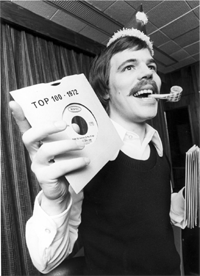 In 1974, CHUM management asked Chuck to take over CKVN (the former CFUN), their new station purchase in Vancouver. The call letters were changed back to CFUN and Chuck quickly took that station straight to number one.
National Program Director for Moffat Communications was his next gig, then a partnership with consultant Pat Bohn for a few years. In 1989, Rogers Radio snapped Chuck up for his programming expertise. He would eventually become Vice President, Programming for the company. Chuck retired from Rogers in 2012.
Chuck was honoured with the Canadian Music and Broadcast Hall of Fame's Lifetime Achievement Award during Canadian Music Week in 2008. The Ontario Association of Broadcasters inducted Chuck into their Hall of Fame in November of 2016.
Chuck McCoy spent over 50 successful years in Canadian broadcasting and continues to consult on various projects through his own company, Chuck McCoy International Media Services.
Doug Thompson
CHUM Archives
---
RETURN TO The CHUM Tribute Page