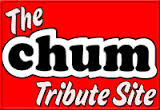 Gary Duke/Duke Roberts (1969; 1972-73)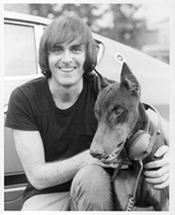 He jocked at CHUM twice, under two different names. Few, if any, are more grateful to have worked at CHUM than "The Duker", a.k.a. Gary Duke and Duke Roberts.
"First, I'd like to share with you, my feelings of "respect" for Alan Waters, and the way he handled 1050/CHUM's All Star Reunion and DJ Replays last year (2001). He is still a class act. His follow-up letter and personalized CD(s) blew me away, with gratitude.
Now, Gary Duke - from the very first moment arriving in Toronto in 1969 and listening to CHUM(AM), I thought "I've made it"! Then Chuck McCoy called, and really gave me a warm CHUM Canadian welcome. We became friends and shared some real hot social memories.
Meeting J. Robert Wood was more of a turn-on than my former three-time boss, Paul Drew in Philadelphia 1968). Bob was firm, but never made you feel threatened.
1050/CHUM was the finest station and company that I ever worked for, both before and after. And that's looking back from today. Both as Gary Duke and Duke Roberts, just three years apart, in 1972.
When I see Warren's List mail and CFTR jocks talking about all of the fun they had on the air, all I can say is WE at CHUM had fun and discipline, and we all treated it like a business. Maybe they weren't as blessed as myself, getting to work for JRW (J. Robert Wood) and 1050/CHUM more than once. WOOF!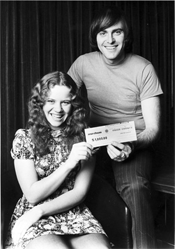 Gary Duke remembers the socializing with Chuck McCoy, Bob Laine, Jay Nelson (a fellow Scrantonian), and others, not to mention Bob Wood's secretaries....:) Roger Ashby was too young in those days. LOL!!
The One Time, Wonder Jock, Gary Duke will never forget the CNE, the CHUM Chicks or the pounding we gave my good friend Gary Palant at CKFH, who had originally hired me to do mornings, yet "Paul Drew talked me into going with the winner, 1050/CHUM".
Enough for Gary Duke's brief 15 minutes of Glory....Duke Roberts has the juicy stuff re: Scott Carpenter, Tom Rivers, John Rode, and a lot more. God forbid!"
The Duker got his radio start in 1963, at WMID Atlantic City, N.J. He was Bob Baker then, and used the moniker when he came up north to CFOX Montreal in 1966. The following year he was Bobby Holiday at WMEX Boston, and by 1968 arrived at WFUN as Big Bob Baker. He first used the air name Duke Roberts at WIBG Philadelphia later in '68, then he was Gary Duke at CHUM when he arrived there in 1969.
After stops at Windsor's legendary Big 8, CKLW (1970) and KFRC San Francisco (1971), the Duker returned to CHUM as Duke Roberts in 1972. He moved over to cross-town rival CFTR from 1973 to 1975. Bob Stoeher (that's his real name) then moved with Florida with his Canadian-born wife where he got into radio station ownership and jocked at several stations. At last word, he was living in Florida doing voice-over work for his company, Duke Roberts Productions.
As for his on-air names...
"I was Duke Roberts in Philadelphia at WIBG in 1968 and then coming to CHUM in 1969 from Wibbage I decided to go with Gary and kept the Duke as a last name. I was always a Bob, Bobby, or Big Bob previously to 1968 and Philly. Always liked the friendly name of Gary so I tried it the 1st time at CHUM, and liked the name. Then when Philly boss Paul Drew wanted me to come back with him at CKLW in 1970 it was a given that I was Duke Roberts. When he moved us to KFRC, San Francisco because of his RKO General transfer, the name stayed with me as I climbed the ladder of radio success and I'd finally gotten used to being called Duke. Even when Bob Wood called in 1971 he said "Hi Duke, I'm looking for an afternoon drive guy." The inner workings get complicated, but there was Duke back at CHUM, and really loving it!"
---
RETURN TO The CHUM Tribute Page